Alexis
Evangelistraki

,

Mykonos

,

Cyclades

,

Greece

,

84600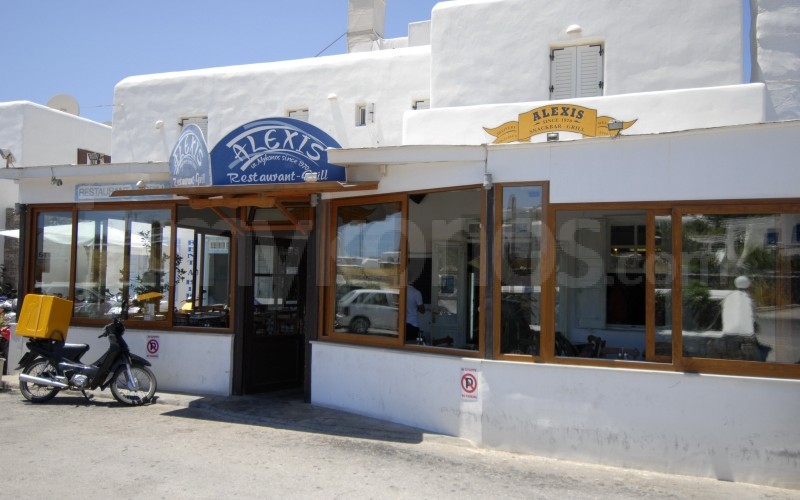 About Alexis Restaurant
Realizing the growing popularity of fast food, Alex opened his business in 1971 as the first hamburger, hot dog and sandwich snack bar in Mykonos. His reputation for friendly quick service together with the development of the "Big Alex" burger were just two of the elements that helped build "Alexis" into what it is today.

From a little snack bar on the waterfront to a full taverna-restaurant that offers home delivery, over the years the name "Alexis" has become a household word throughout the island.

Catering for those on the go, his two snack bars within the town of Mykonos while maintaining their original menus, expanded over the years to include other snack favorite two of which are: the famous "souvlaki" with all the trimmings and, an island first, "chicken wings" with a choice of sauces. For those who prefer to sit down and enjoy a good full meal Alex opened a taverna style restaurant which quickly became a huge success.

Today, as in the beginning, Alex continues to provide those key elements that made his businesses popular. Fast friendly service, good food and reasonable prices, a combination that makes "Alexis" a name to remember when thinking of food during your stay in Mykonos.
Alexis Restaurant Features